PASSEZ GRATUITEMENT VOTRE TEST DE NIVEAU
("PLACEMENT TEST")
Connaître son niveau sur l'échelle européenne et mieux comprendre vos axes de progression
Vous souhaitez connaître votre niveau d'anglais ?
Identify your language level based on the 6 levels that are outlined by CEFR (Common European Framework Of Reference For Languages)
This can take between 10 and 50 minutes depending on which level you reach
Evaluate the 3 competencies: Writing, written comprehension and oral comprehension
Un test adaptatif
La difficulté des questions s'adapte à votre niveau : vous franchissez des paliers en fonction de vos réponses. Bien sûr vous pouvez être chanceux ou pouvez chercher les réponses en parallèle sur d'autres sources, mais attention, vous êtes chronométré(e) 😉
Évaluation des 3 compétences
A l'écrit (grammaire & vocabulaire) : une série de questions ayant trait aux règles grammaticales, aux conjugaisons ou au vocabulaire.
Compréhension écrite : des contenus de type texte et image vous sont présentés, vous êtes testé(e) sur votre faculté de compréhension des idées.
Compréhension orale : des extraits audio seront diffusés et vous serez testé(e) sur les facultés de compréhension du sujet abordé.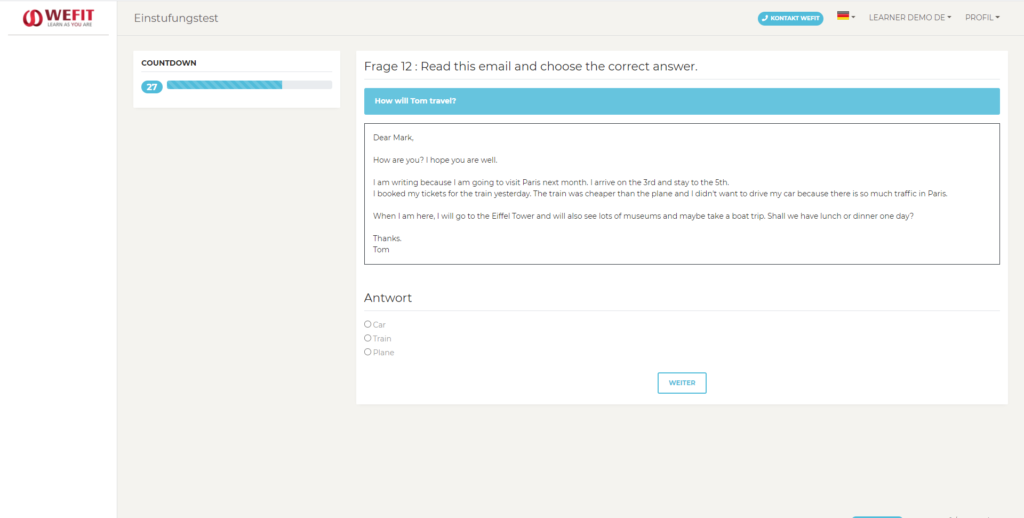 Difficulté croissante
Le test est basé sur des séries de 20 questions :
10 grammaire / vocabulaire
5 compréhension écrite
5 compréhension orale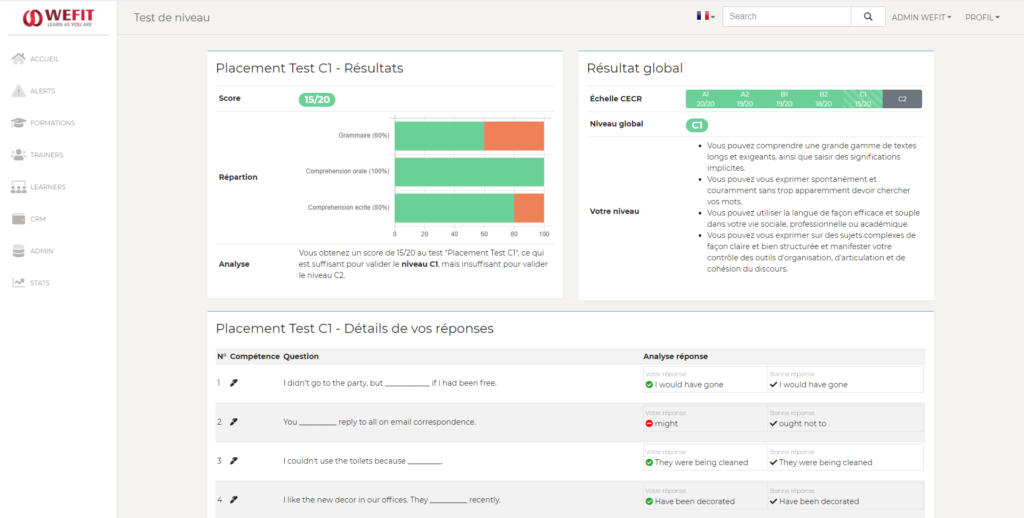 Analyse des résultats
Chaque palier correspond à un niveau de compétence linguistique. Vous pouvez également accéder à la  correction de vos réponses.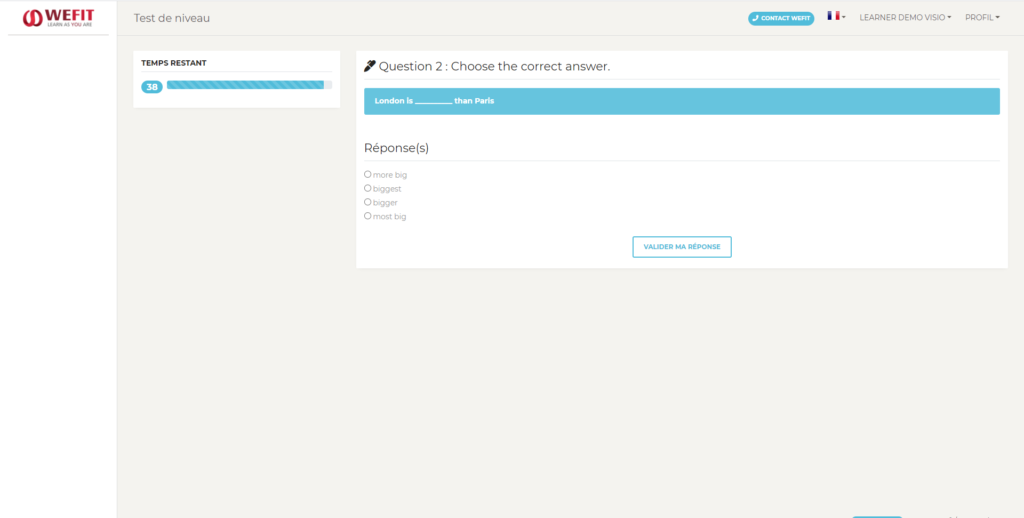 Questions chronométrées
En fonction des différents paliers, le chronomètre s'ajuste pour accroître le niveau de difficulté et cibler au mieux votre niveau.
Common European Framework of Reference for Languages